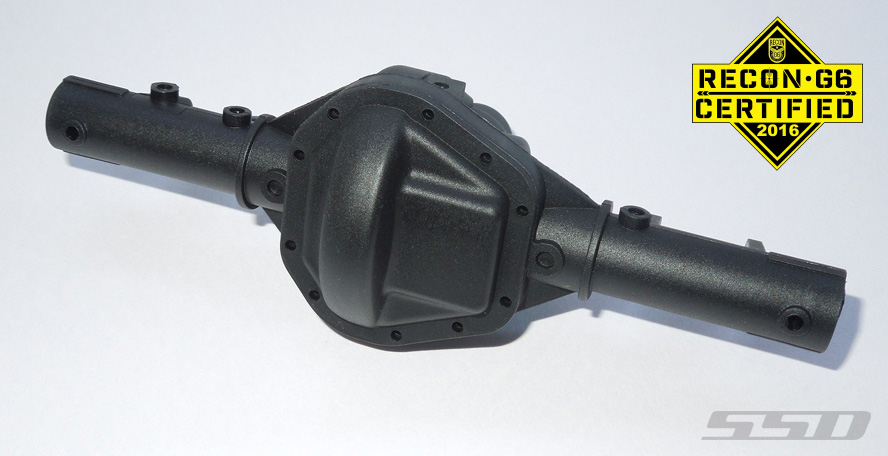 Part No. SSD00059
D60 Axle Case for SCX10
RECON G6 certified
Scale realistic design
Injection molded
Very durable nylon material
One piece main housing
Small diameter axle tubes
Similar size to stock SCX10 axle
Removable diff cover
Panhard mount included
Upper 4 link mount included
Optional servo mount available
Same link mount locations as stock SCX10 axle
Compatible with Axial axle gears
Compatible with stock SCX10 front and rear axle shafts
Direct fit for SCX10 axle C hubs and rear axle lockouts
Direct fit onto SCX10 chassis
Main axle case
2 * bearing holders
Diff cover
Upper 4 link mount
Panhard mount
10 * M2 x 6mm cap head
4 * M2.5 x 8mm cap head
2 * M3 x 6mm button head
1 * M3 x 8mm button head
2 * M3 x 16mm button head
1 * M3 x 30mm button head
1 * M3 x 12mm flat head
2 * M3 locknut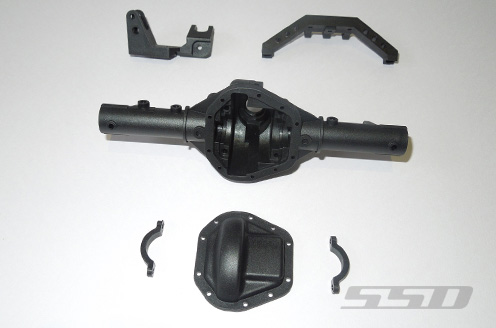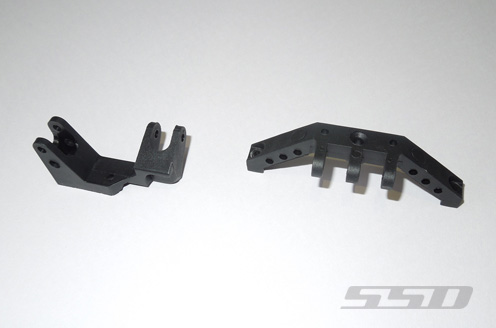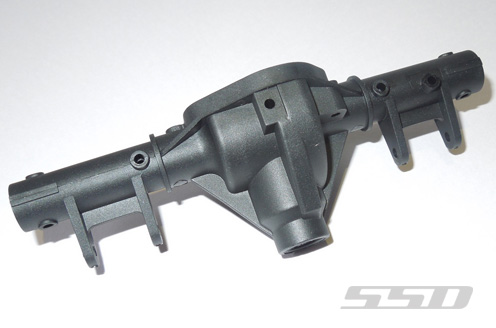 Note:
To mount the servo on the front axle use the optional servo mount plate: SSD00057
Optional diff covers are available:  SSD00092, SSD00095
Installation instructions can be downloaded here.
In these axles the ring gear is installed on the opposite side to the stock axle.  Therefore they will need to be installed on the front and rear.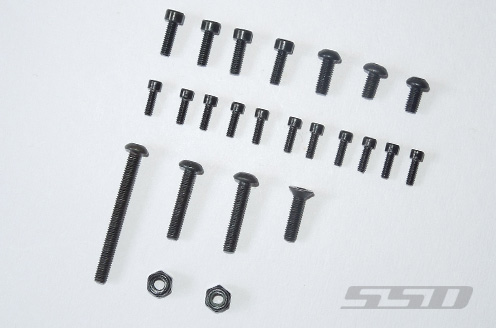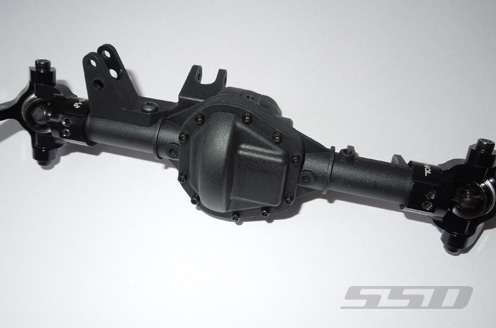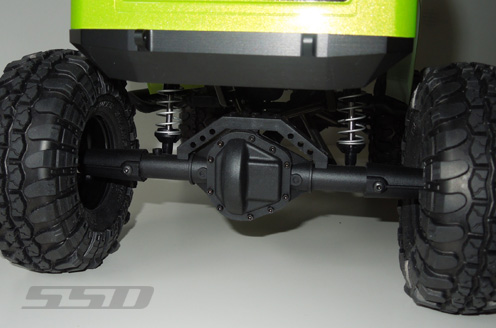 ©2020 All content on this website is the property of SSD.